Vaping: What We Need to Know (CE Nurse)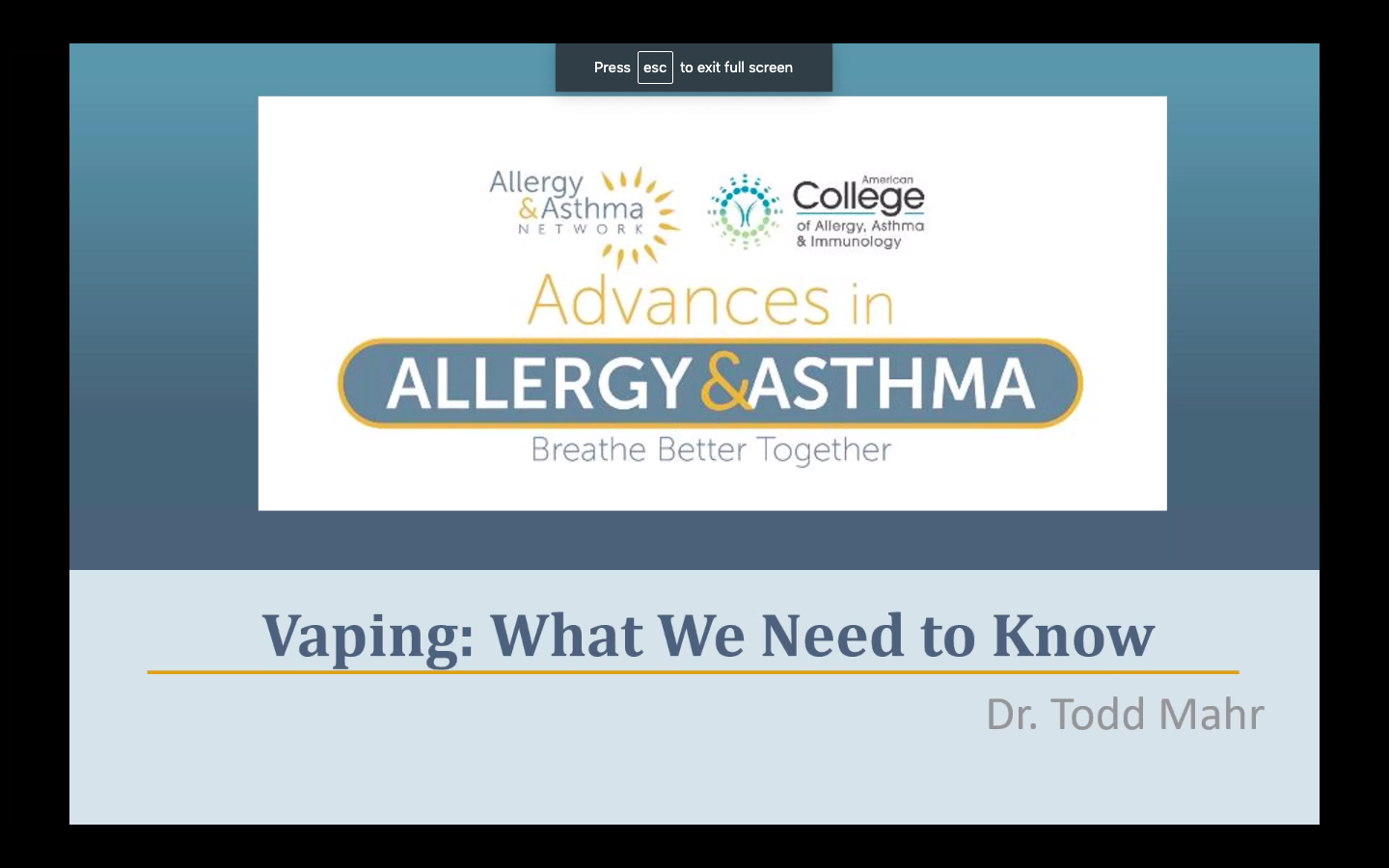 Vaping: What We Need to Know (CE Nurse)
Course Format:
Online Video
Course Credit Type:
CE Nurse
Rewards Points Earned:
25
Course Category:
*AAN Network Courses, *Asthma, *Nursing, Nurse Practitioner, Physician, **Self-Study/On-Demand
Course Release Date:
October 28, 2019
Course Expiration Date:
December 31, 2022
Program Summary:
Course Description
There is so much in the news about vaping. Is it more dangerous than smoking? Is it better than smoking? How is vaping affecting the respiratory health of our youth? Dr. Mahr will answer these questions and more in today's webinar.
Objectives
Participants will be able to identify the different forms of nicotine delivery.
Participants will be able to describe an electronic nicotine delivery system and common forms of the systems.
Participants will be able to describe the side effects of nicotine.