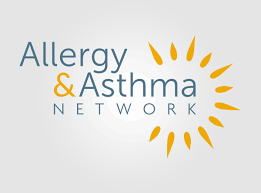 Chronic Urticaria: Antihistamines and Beyond (CE Nurse)
Course Format:
Online Video
Course Credit Type:
CE Nurse
Rewards Points Earned:
25
Course Category:
*AAN Network Courses, *Asthma & Allergy, *Respiratory, Emergency Medicine, Internal Medicine, **Self-Study/On-Demand
Course Release Date:
April 08, 2018
Course Expiration Date:
December 31, 2022
Program Summary:
Chronic urticaria has distinct characteristics but is often a struggle for both the practitioner and the patient. Dr. Maeve O'Connor looks at the pathophysiology and management strategies for this health issue.
Objectives
Participant will be able to describe the characteristic appearance, etiologies, and pathophysiology of CU
Participant will be able to formulate appropriate action plan for patients resistant to initial antihistamine therapy based on current guidelines

Maeve O'Connor, MD, FACAAI

Maeve O'Connor, MD, FACAAI is board certified by the ABIM and ABAI. She is one of only three A/I specialists to have completed the U of Arizona Fellowship in Integrative Medicine, and was selected by her peers for the Best Doctors of America database from 2011 to 2015. Dr. O'Connor has been one of Charlotte Magazine's annual "Top Doctors" for pediatric and adult A/I since 2007. She attended U of South Carolina School of Medicine, completed her IM Residency at the U of Texas and A/I fellowship at the National Jewish Medical and Research Center. She serves on the ACAAI Board of Regents and Advocacy Council and is Speaker of the House of Delegates, chairs the ACAAI Integrative Medicine Committee, has served as Co-chair of Women's Health Committee, and, she is active on the website editorial board. She chaired the ACAAI Logo Redesign committee in 2014, is on the Annual Meeting Planning Committee and is a Practice Parameters and Annals of A/I journal reviewer. She is the founder of various patient support groups in Charlotte offering her patients and others throughout the community afflicted with allergic/immune disorders an opportunity to discuss their experiences and listen expert advice. Dr. O'Connor is the only board certified allergist in Charlotte performing clinical research and she has published numerous articles on allergic rhinitis, asthma, desensitization immunotherapy, atopic dermatitis and food allergy.

A national expert, Dr. O'Connor has been honored to present lectures on various A/I topics to local, national and international audiences. She has also participated in numerous events to increase awareness and advocacy for allergic disease and is regularly featured locally, and nationally, in newspaper, magazine, radio and television interviews discussing various topics pertinent to allergic disease.

Serving on several advisory boards to help further A/I research centered on improving allergic patient outcomes, she also volunteers in a physician outreach program providing free specialty medical visits to eligible uninsured residents. She is proud to hold an annual public asthma screening event and volunteers locally for multiple other health causes close to her heart such as cardiac disease in women and AIDS. She is adjunct professor at UNC – Charlotte and precepts pediatric, internal medicine and family practice residents as well as medical students and Physician Assistant Students in her outpatient clinic.

A pioneer for state of the art, patient- centered care and treating the entire patient rather than just a disease state, Dr. O'Connor Founded Allergy Asthma & Immunology Relief, PA (AAIR) in 2013 which has grown to 5 providers and 4 offices offering A/I sufferers a traditional and integrative approach including traditional education, medications and immunotherapy, acupuncture, psychological and nutritional counseling. Previous president of the AAI Society, Dr. O'Connor is proud to be current president of the North Carolina Society AAI Society and looks forward to continue to support the A/I specialty locally, regionally, nationally and internationally for many years to come. Happily married since 2000 to her attorney husband, Richard, she enjoys spending time with her 4-year-old son, traveling, cooking and attending live music events.