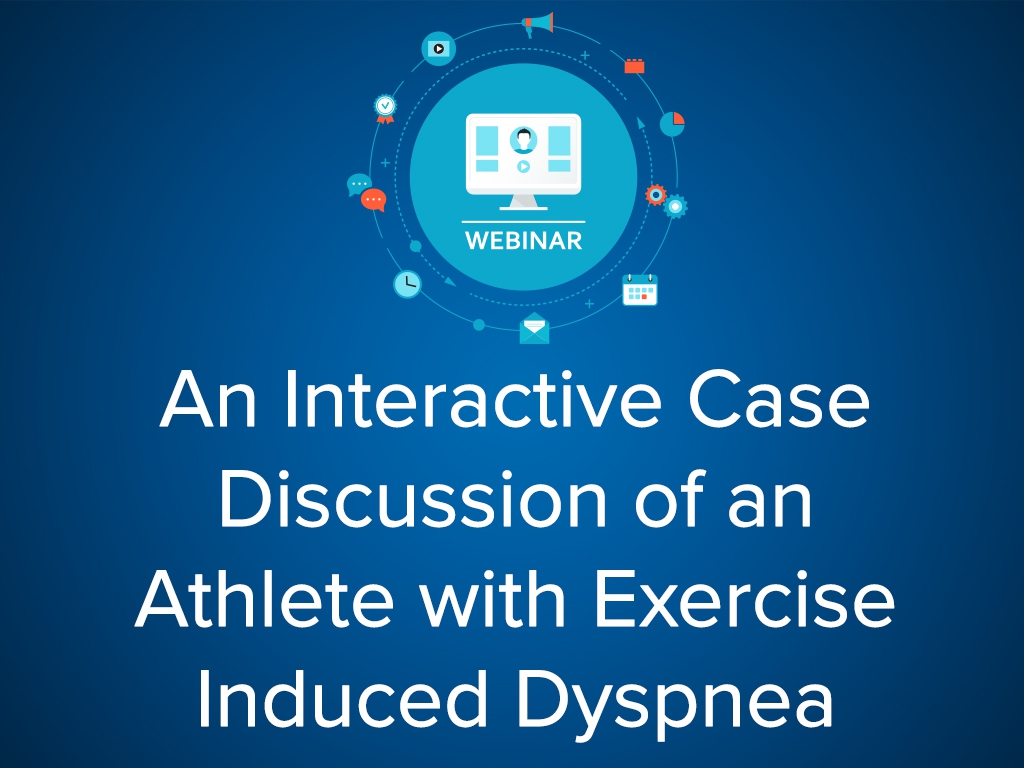 An Interactive Case Discussion of an Athlete with Exercise Induced Dyspnea
Course Format:
Online Video
Course Category:
*Webinar, **Self-Study/On-Demand
Course Release Date:
June 28, 2018
Course Expiration Date:
June 01, 2020
Program Summary:
Obstruction of the central airways is an important cause of exercise-induced inspiratory symptoms our Vocal cord dysfunction in young and otherwise healthy individuals. This is a large, heterogeneous group of patients. The symptoms are too often confused with those of asthma. Laryngoscopy performed as symptoms evolve during increasing exercise is sometimes needed to confirm the diagnosis. Causal mechanisms are poorly understood. Most treatment options are based on weak evidence, but most patients seem to benefit from individualised information and guidance. A systematic clinical approach to diagnosis and treatment is discussed using problem based case discussion.
Objectives

ô?°€To highlight the importance of exercise VCD in young people complaining of exercise intolerance.
To emphasize differences between VCD and symptoms of exercise induced asthma.
�
To highlight that VCD is usually due to exercise induced laryngeal obstructions (e-ILO).
�
To discuss why objective diagnostic test methods are important in patients with VCD and to outline appropriate therapy